---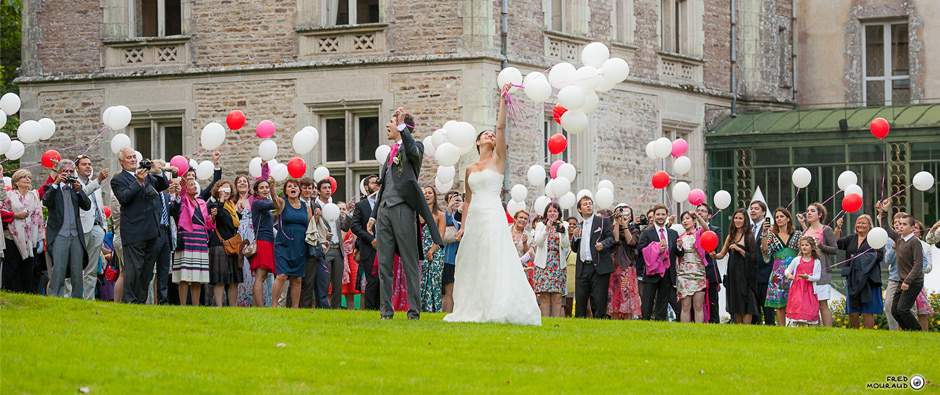 In the mild climate of the Morbihan region, near to the fortified town of Vannes and the Gulf of Morbihan. Catherine de' Médici, Charles 9th, François 1st, Fouquet… These lands have welcomed many illustrious hosts over the centuries, why not yours?
We help you to organise a wedding that is specially made for you. But it is better if you lead the way: the organisation, the themes, the entertainment, the menu will all be in your image.
You will be relaxed, your guests delighted and it will all be thanks to you!
Our services at your disposal
Choosing Tredion means choosing simplicity and relieving yourselves of all the small logistic problems that have to be solved in "home receptions". The services that we offer:
your wedding dinner with from 50 to 300 places
our cocktails and menus reputed for their delicacy and extreme indulgence
a "plan B" in case of bad weather
our professional DJ, in tune with your musical tastes
for the evening: our cellars fitted out and equipped with a sound system
our tried and tested "wedding specialist" suppliers
a choice of hotel and bed and breakfast rooms near to the Castle
a park for your cocktails and buffet
a large car park
Closing time: 3.30am
a babysitting service and a nursery
Thanks to our comprehensive list of suppliers, we can satisfy all requests, both traditional and original:
an open-air ceremony
arrival at the castle in a horse-drawn carriage
a white dove release
tasting of oysters direct from the producer
and many, many other possibilities!
"Esprit de Mariage" Wedding Show
Every year at the same period, we organise the "Esprit de Mariage" Wedding Show for our brides and grooms-to-be.
It is a special moment during which you are invited to the Castle to take part in a private show. It is an opportunity to meet and choose your suppliers, to pick up some interesting ideas and to fine-tune the organisation of the wedding.

The next "Esprit de Mariage" Wedding Show will be held on 30 November 2013 for our brides and grooms-to-be.