---
Wedding organiser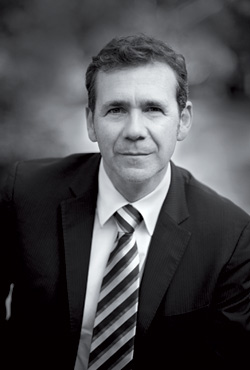 Thierry Turpin has been a wedding organiser at Tredion Castle for 25 years. In the past, the terms "wedding planner" or "wedding planner agency" had not yet been invented.
Couples often say that "organising a wedding is like conducting an orchestra": taking a thousand and one decisions, contacting a whole range of suppliers, managing the sensitivities of all concerned. Energy, time and stress! That is what a reception can mean.
With more 1,000 weddings to his credit, has already encountered all unforeseen eventualities. He has developed a real procedure, an infallible method for thinking of everything, managing the logistics without a hitch and designing a wedding experience specially for you.
Wedding planning: procedure
This is the "modus operandi" that we offer at Tredion, developed and refined over the years and based on extensive experience of wedding receptions:
A single point of contact
You inform him of your wishes. He will be your contact and help you choose the numerous suppliers who work behind the scenes at a reception. He will be able to give you the best advice to organise a wedding specially for you. And above all, ensure you keep to your budget!
A real relief when the wedding has to be organised at the same time as all your work commitments!
A successful wedding is a well-organised wedding
To be relaxed and calm on the big day, you must plan every detail in advance. Thierry will meet with you at the Castle to show you around, and also help him get to know you and understand exactly what you want.
Together, you will draw up a personalised schedule. He will put forward ideas for an unforgettable wedding and above all "not like any other".
For further details, visit the shared experiences page.
Press review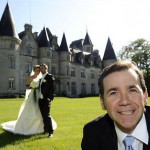 Ouest France, 19/05/12
All Editions

19 May 2012, Thierry Turpin celebrated his thousandth wedding at Tredion Castle. On this occasion, Ouest France newspaper published an article.
Read the article "Thierry Turpin, the man of a thousand weddings"